New online course piloting February 22-April 1, 2016!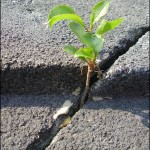 Inside Knowledge: Accessing Your Expertise & Life Experience
Are you at a crossroad in your life? Feeling unfulfilled in your career? Perhaps you're without a job, whether by choice or not? Maybe you're wondering if there is something more or different that you could or should do with your life? Life planning and change is easier when you are clear about your skills, experience and strengths. Discovering and using your tacit knowledge is key to the process. Tacit knowledge is your "common sense"—knowledge that surfaces when you need it. It's your unique capability that emerges from experience, training, intuition, successes and failures. Sometimes gleaned from others in conversation, mentoring and reflection, tacit knowledge is often over-looked and taken for granted. Writing and sharing stories about your life through Guided Autobiography* is a powerful way to gain perspective and examine strengths and abilities in action.
During the course, participants will:
identify their strengths, skills, training and experience as a scaffold for mapping and exploring their tacit knowledge
describe through autobiographical stories examples of their tacit knowledge and life experience
gain experience recognizing and accessing tacit knowledge in others
The course will be of interest to individuals who are:
needing to assess their skills and knowledge due to job loss or career redirection,
interested in examining knowledge and capacities to prepare for self-employment,
considering new career training opportunities, or
experiencing "existential curiosity" about the sum of their life experience
Each week will include:
1-3 activities (self-assessment questionnaires and exercises)
brief readings or videos
a short (1-2 page) autobiographical story written on a different theme each week
participation in an online discussion forum addressing weekly exercises and story themes
participation in an online videoconference meeting (approximately 1.5 hours) to share your story and reflections on the week's work. The meeting time will be determined in consultation with participants at the beginning of the course.
Note: This is a pilot and minor changes may be made as the course unfolds. Your feedback and ideas for improving the course are requested, both during the course and on the final evaluation form.
Where: Online
When: February 22 – April 1, 2016
For more information or to register for Inside Knowledge, email
Shelley [at] shelleyhourston.com
About the facilitator:
Shelley Hourston has been fascinated with life stories, learning and knowledge since she learned to read. She is a librarian, an Appreciative Inquiry coach, and a certified Guided Autobiography instructor. She has worked with people with disabilities for 20 years and has written extensively on resilience. Shelley is passionate about helping people recognize their own strengths and power—the keys to a life of contribution and meaning.
* Guided Autobiography (GAB) is a method of life review or reminiscence developed and tested over a period of 30 years by Dr. James Birren. GAB groups gather face-to-face or online with a trained facilitator. Each week participants write a short story (1-2 pages) on the week's theme and in response to a list of theme-related questions. Participants meet each week to read their story to the group. Comments and observations (according to clear guidelines from the facilitator) from fellow participants inevitably highlight strengths, passions, courage and myriad capabilities previously invisible to the author.